Electrosmog is invisible pollution consisting of electromagnetic radiation
Identify and reduce electrosmog pollution such as radiofrequency (RF) radiation and other electromagnetic fields (EMF) ...

Warnings issued by a California county health dept. & AAEM, a national physicians' association (Jan., ...

Daniel Hirsch, California radiation expert and UCSD instructor, criticizes the industry-influenced CCST report that incorrectly ...

Read Dr. Olle Johansson's Letter regarding SmartGrid / Smart Meter dangers to CPUC, July 9, ...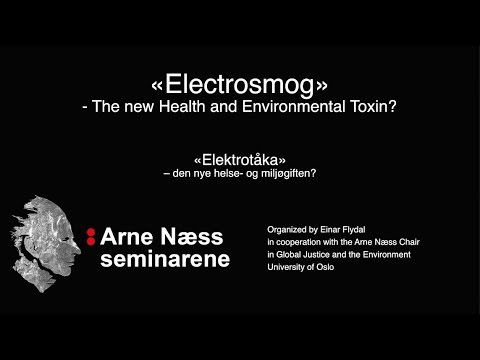 Electrosmog: The New Environmental Health Toxin?:  How electromagnetic fields harm health. A lecture on the discovery of the mechanism, at the cellular level, by which EMF's cause bioeffects and disease, presented recently in Norway by Dr. Martin Pall (PhD), researcher and Professor Emeritus of Biochemistry and Basic Medical Sciences at WSU, is available here. Though […]
December 3, 2014 ·
Continue Reading
· Posted in:
ADA Accommodations for RF/EMF, CA Smart Meter News, Cell Phone Safety Campaign, Health Alerts: Cell Phones, Health Alerts: Cell Towers, Health Alerts: Other Devices w/ RF, Health Alerts: Smart Meters, Health Alerts: WIFI, International Electrosmog Prevention News, USA Smart Meter News
Dear Friends of Center for Electrosmog Prevention (CEP), We are working on your behalf! As promised, Center for Electrosmog Prevention, an Intervenor in the current California Public Utilities Commission (CPUC) opt-out proceeding, Monday, Nov.  10, 2014 filed a formal response to what many consider noxious CPUC proposed decisions regarding the smart meter opt-out, which blatantly […]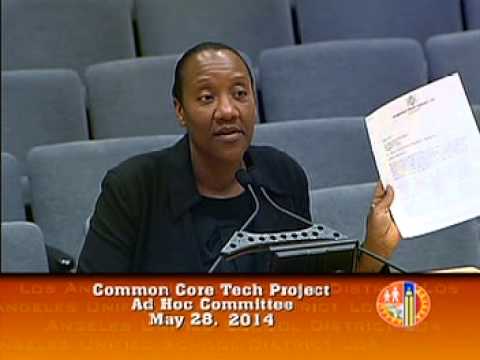 Los Angeles Unified School District Accommodates Teacher Who Fell Ill After Wireless Installation Students were bleeding from the ears and nose and no incident reports were allowed by the school, states the teacher who required medical intervention. PRLog – Oct. 10, 2014 – On September 18, 2014, LAUSD, the second largest public school district in […]

or Electrosmog Prevention (CEP) has filed a Motion for the CPUC judge, Amy Yip-Kikugawa, to broaden the scope of the proceeding to include safety. CEP is a California-based nonprofit and formal participant in the Smart Meter Opt-out Proceedings at the California Public Utilities Commission (CPUC). [CEP'S MOTION TO INCLUDE SAFETY IN SMART METER OPT-OUT PROCEEDINGS:] 1 BEFORE […]

Scientists Call on Government to Protect Public from Wireless Radiation Exposure More than 50 scientists from 18 nations called on government to minimize the public's exposure to the radiation emitted by wireless devices including cell and cordless phones, Wi-Fi, smart meters and baby monitors. [CEP note:  Canada's Safety Code 6 is virtually the same as […]
Children & Cell Phone Exposure = Behavioral Problems, Headaches, Neurological Damage, and Hearing Loss Mothers and fathers – do not use cell phones around your children! Pregnant women – avoid cell phone use, as it can harm your unborn child! Mothers of children – do not allow your children to use cell phones for any […]
July 4, 2014 ·
Continue Reading
· Posted in:
Cell Phone Safety Campaign, General Resources and Services, Health Alerts: Cell Phones, Health Alerts: Cell Towers, Health Alerts: Other Devices w/ RF, Health Alerts: Smart Meters, Health Alerts: WIFI, Public Health Alert, Smart Meter Resources & Links, Solutions

Environmental Tips for Parents to Improve Learning and Attention It makes sense to eliminate known triggers that impact learning and attention. Awareness of these triggers can lead to reduced toxic exposures and thus, can help provide optimum environments for academic improvement as well as prevention of future health problems. Our children's academic success and health […]
URGENT ALERT: The American Academy of Environmental Medicine (AAEM) supports breaking research implicating smart meters with health impacts. A 92-case series by Dr. Federica Lamech has been reviewed by AAEM ; was found to be well-documented and scientifically valid. (CEP) "[This document] is more than just a description of case studies that show an irrefutable […]
Multifocal Breast Cancer in Young Women with Prolonged Contact between Their Breasts and Their Cellular Phones West et al 2013 The new trend with many young women is to place a cell phone in their bra, to have it handy, using the bra like a pocket.  They may listen to music on it, using the […]
**NEW** The American Academy of Environmental Medicine released its recommendations regarding electromagnetic field (EMF) and radio frequency (RF) exposures. These recommendations by AAEM, just released on 7/12/12, will take the world by storm. AAEM recommends that patients with a broad range of medical conditions avoid sources of EMF and RF radiation, especially smart meters on […]
According to some experts / reports by consumers: Analog (Electromechanical) Meters Smart Meters (Electronic) RF Radiation Exposure No YES Part of mesh network that blankets community with RF radiation No YES Health complaints No YES AAEM physicians' association warnings about health effects No YES Santa Cruz Health Dept. warnings about RF radiation emissions No YES […]
See what citizens of Guam are doing to fight installation of smart meters with a legal injunction filed in 2012 that was allegedly "won", according to someone involved with the case. Perhaps this will help others to see exactly how this was accomplished. http://www.takebackyourpower.net/news/2012/11/08/legal-injunction-filed-in-guam-no-smart-meters-here/
Research Summaries [from Bioinitiative 2012, updated March 2014] "Henry Lai's Research Summaries These are invaluable sets of abstracts (data-based to be searchable) covering the RFR scientific literature, as well as collections of scientific abstracts on free radical damage (from both RFR and ELF) and a set specific to electrosensitivity.  They cover the research published between […]
Electrosmog Disrupts Orientation in Migratory Birds – An international study published in "Nature Dr. Corinna Dahm-Brey Presse und Kommunikation Carl von Ossietzky-Universität Oldenburg Below a certain threshold value, electrosmog has no impact on biological processes or even human health – that was the state of scientific knowledge up to now. But for the first time, […]